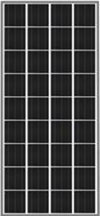 Copyright 2008-2014 Sing Yue Technologies Limited Liability Partnership (Reg No. T08LL1542E). All Right Reserved.

Grid-Tie Solar System (1300W)

SY-1K3-GS-011 solar power systems include the highly efficient Kyocera KC 130 solar panels
and Xantrex GT inverters. Each system includes required wiring, combiner box and breakers
and Solar Mount rail mounting system for rooftop installation. Inverters include UL Listed DC
and AC disconnects.

System Features :
- 10 x 130W peak PV modules (36 multi-crystalline cells).
- Rugged extruded aluminum and tempered glass construction.
- Worry free operation with virtually no maintenance.
- AC and DC disconnect.
- PB array circuit combiners
- Inverter optimized for highest efficiency with Kyocera solar modules.
- Flexible conduit for wiring between the inverter and disconnects.
- MC locking connectors.
- 20 year limited warranty on power output, 10 year limited warranty on inverter.
- 1 year limited warranty on materials and workmanship.
- Kyocera wiring diagrams and general instructions for system assemble.
- All original manufacturers' documentation, including user manuals and warranty statements.


Kyocera Solar Panel
Pmax = 130W
Isc = 8.02A
Voc = 21.9V
Ipmax = 7.39A
Vpmax = 17.6V

KC130GT Spec (pdf/171KB)